Reading Spine
Frogs and Honeybees
ALL ABOUT ME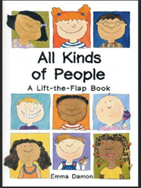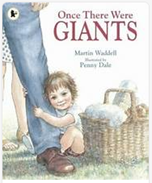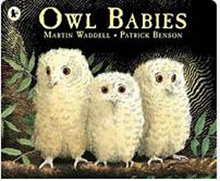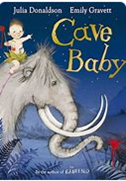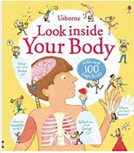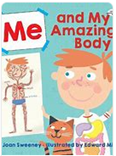 ---
WOODLAND WONDERS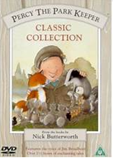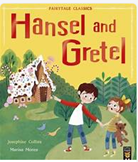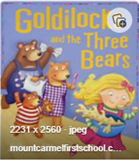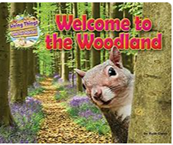 ---
TRANSPORT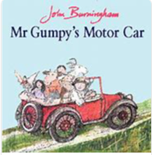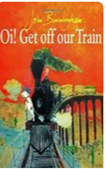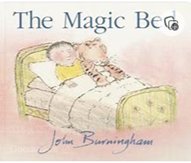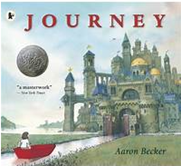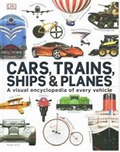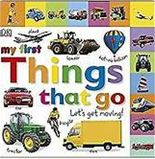 ---
CREEP, CRAWL AND WIGGLE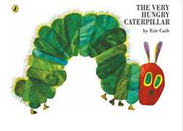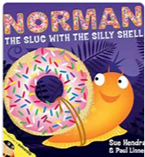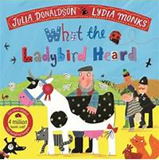 ---
OUR WONDERFUL WORLD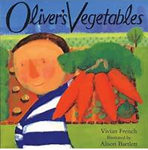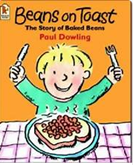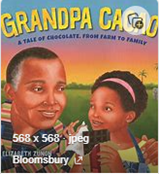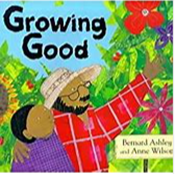 ---
TO INFINITY AND BEYOND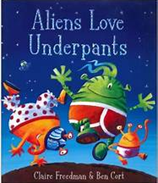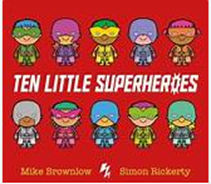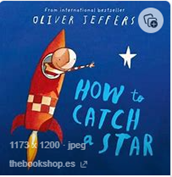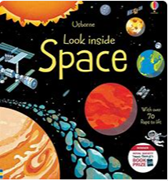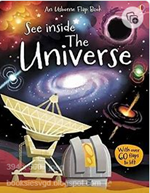 Hedgehogs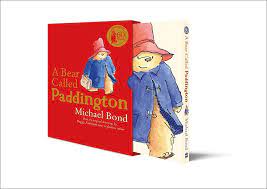 "A bear? On Paddington station?" Mrs Brown looked at her husband in amazement. "Don't be silly, Henry. There can't be!"
Paddington Bear had travelled all the way from Darkest Peru when the Brown family first met him on Paddington station. Since then their lives have never been quite the same… for ordinary things become quite extraordinary when a bear called Paddington is involved.
---
From rockets to mermaids and everything in between, there's something for everyone in this diverse and contemporary collection.

Perfect for young children aged 4+ who are approaching poetry for the very first time, these poems can be performed out loud, shared with others or simply read in your head. Featuring award-winning poets, brand new voices, hip-hop artists and spoken-word performers, this is a wonderfully fresh, diverse and relevant new anthology that will get children laughing, thinking, sharing and performing!

---
Who's ready for a round-the-world trip of epic dinosaur proportions? Pack your bags and let's go!

On this adventure, you'll travel back in time to see more than 40 dinosaurs come to life! The geography book for kids explores each continent, revealing fossil sites and stories on every map.

---
Matilda is a sweet, exceptional young girl, but her parents think she's just a nuisance. She expects school to be different, but there she has to face Miss Trunchbull, a kid-hating terror of a headmistress. When Matilda is attacked by the Trunchbull, she suddenly discovers she has a remarkable power with which to fight back. It will take superhuman genius to give Miss Trunchbull what she deserves, and Matilda may be just the one to do it!
---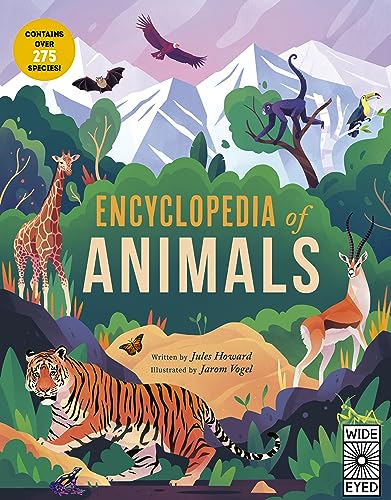 Plunge into the diversity of the animal kingdom in this Encyclopaedia of Animals. Packed with over 500 creatures, every one is looked at in detail by a natural history expert.

From the tiniest sponge to the largest elephant, all entries are gloriously illustrated in this spectacular celebration of life on Earth. Entries cover habitat, size and behaviour, with zoologist and environmental scientist Jules Howard's expertise brought to life by Jarom Vogel's eye-opening artwork.

---
This charming board book takes young readers on an unforgettable journey around the glorious country of Italy. Little Italians will visit Italy's famous attractions and historic landmarks including the Trevi Fountain, Colosseum, Roman Forum, Leaning Tower of Pisa, the Vatican, Tuscany, Florence, Naples, Venice, Naples, local foods, shopping, and more.
Foxes
Introducing Miss Ottoline Brown, an exceptionally inquisitive Mistress of Disguise, and her partner in crime, Mr. Munroe. No puzzle is ever too tricky for the two of them to solve . . .

Ottoline lives in a stylish apartment in Big City with a small hairy creature called Mr. Munroe. Together they look after the Brown family's eclectic collections - and dabble in a spot of detective work. So they are the first to the scene of the crime when a string of high-society dog-nappings and jewel thefts hits Big City. Ottoline (who luckily has a diploma from the Who-R-U Academy of Disguise) and Mr. Munroe go undercover - and expose an ingenious scam masterminded by furry feline crook, the Yellow Cat.
---
The youngest daughter of the Sea King cannot wait to be old enough to go to the surface and see the world of humans. Her first visit there changes her life forever when she saves a prince from drowning, and comes to love him above all others. For the chance to win his love and gain an immortal soul, the little sea princess is willing to risk everything…
---
For over 40 years, this classic fairytale has delighted children and adults alike. This new Ladybird title combines a faithful retelling with rich, vibrant artwork, promising to reintroduce the magic of these timeless tales to those who loved them while casting a spell upon a new generation of readers.
---
Ebook - A report about orang-utans: where they live, what they eat and how they grow. This interactive eBook includes pop-up fact boxes, animation, videos and supplementary text to engage children and support learning.
---
---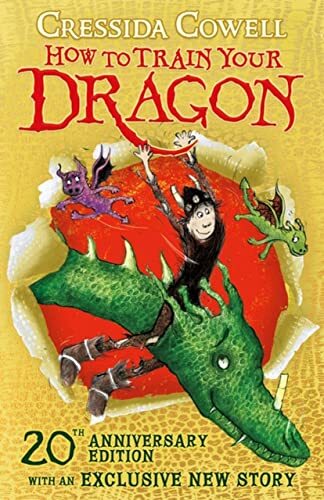 Hiccup Horrendous Haddock the Third is a smallish Viking with a longish name.
The Hairy Hooligan tribe think he's totally useless, but Hiccup is about to face his destiny ... with one tiny dragon.Can he prove his worth and become a HERO or will he be banished from his tribe forever?
---
Christophe's story can help him fit into his new life, if he has the courage to tell it… Christophe has a story inside him - and this story wants to be told. But with a new country, a new school and a new language to cope with, Christophe can't find the right words. He wants to tell the whole school why he had to leave Rwanda, why he has a scar made by a bullet from a soldier's gun and what happened to his baby brother, but has he got the courage to be a storyteller? Christophe must find a way to break through all these barriers, so he can share his story with everyone.
Squirrels
A woodcutter too poor to feed his children, Hansel and Gretel, takes them deep into the forest and abandons them at the will of his wicked wife. Poor Hansel and Gretel are very cold and hungry until they discovered a cottage made of cake and sweets in a forest clearing. Yet, the cottage is owned by a witch in disguise and she wants to cook and eat the children. How will they escape the wicked witch? Will they ever find their way home?
---
Childhood friends, Ben and Ray, find their innocent war games become real as the Great War rages around them. Set during the First World War, in simple rhyme, Where the Poppies Now Grow takes readers on a journey of friendship set against a changing landscape of innocence, of war and then finally, of peace.
---
One day a little boy is walking along when he trips, stumbles and falls ... into the Stone Age! He meets a girl his own age and her tribe, and learns all about their way of life. He watches them make tools, clothes and weapons. He sees how they hunt, fish, cook, celebrate – and even how they paint on the walls of caves. But when a furious cave bear attacks, he wakes up back in his own time where everyone tells him it was only a dream. But was it?
---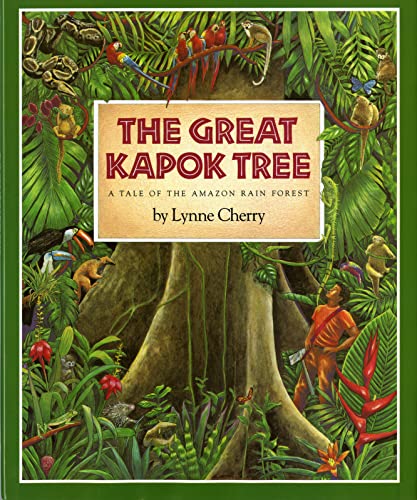 A man starts to chop down a great kapok tree in the rainforest. Exhausted from his labours, he puts down his axe and rests, but as he sleeps the animals who live in the tree come and plead with him not to destroy their world.
---
A long time ago, Grandad and Gramps spent many happy days travelling the world together in a camper van. But now Gramps isn't around any more, Grandad doesn't feel much like having adventures. As she listens to his wonderful stories, Grandad's granddaughter has an idea to cheer him up...
---
When two small sisters go fishing to the magic pond, they find something much better than a frog or a newt. They find a bog baby. Small and blue with wings like a dragon, the girls decide to make him their secret. I won't tell if you won't.
Penguins
The classic adventure story by Robert Louis Stevenson re-told for children growing in reading confidence and ability. When Jim Hawkins sets sail searching for buried treasure and adventure, he finds himself caught up in a deadly mutiny where he must outwit the cunning pirate Long John Silver in order to stay alive.
---
In the town of Hamelin, the rich and greedy live like kings and queens while the poor and sick scavenge rubbish tips for scraps. A lame orphan boy tells the classic tale of how a plague of rats takes over the town and how a fantastic piper offers to rid Hamelin of its rats for a single gold coin, then lures away the town's children when the greedy mayor breaks his word.
---
This new selection of Rossetti's poems brings together works by one of the most significant nineteenth-century English poets. It includes an illuminating introduction, a chronology of Rossetti's life and works, and explanatory notes.
---
The Boy Who Cried Wolf is an Aesop's fable about the consequences of not telling the truth. It is told from the perspective of a child observing the world and learning from it. In this truly unique series, Aesop is that child. He comes to life as an inquisitive, confident young raccoon who goes on a daily adventure and experiences each fable as it unfolds. Aesop's grandmother encourages him to go on these adventures so that he may find answers to his many questions. Upon his return Aesop shares what he has learned with his grandmother who validates his conclusions.
---
Odysseus, King of Ithica, sails to Troy and defeats the Trojans, however this is just the beginning of his adventures and he has yet to deal with the lotus fruit, the towering cyclops, the hypnotic Sirens and an attack form a six-headed sea monster.
.
Falcons and Eagles
The unforgettable tale of an orphan in Victorian London, based on the boy whose plight inspired Dr Barnardo to found his famous children's homes.
When his mother dies, Jim Jarvis is left all alone in London. He is sent to the workhouse but quickly escapes, choosing a hard life on the streets of the city over the confines of the workhouse walls.
Struggling to survive, Jim finally finds some friends… only to be snatched away and made to work for the remorselessly cruel Grimy Nick, constantly guarded by his vicious dog, Snipe.
Will Jim ever manage to be free?
---
Before she disappeared, Riley's mama used to tell him stories about the Whispers, mysterious creatures with the power to grant wishes.

Riley wishes for lots of things. He wishes his secret crush Dylan liked him back. He wishes the bumbling detective would stop asking awkward questions. But most of all he wishes his mother would come home . . .

Four months later, the police are no closer to finding out the truth - and Riley decides to take matters into his own hands.

But do the Whispers really exist?
And what is Riley willing to do to find out?
---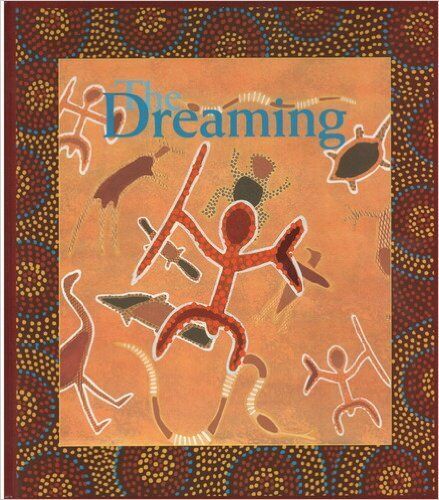 A traditional Aboriginal story of the Dreaming.
---
A vivid retelling of a major historical catastrophe written in an engaging, narrative style with direct speech and speech bubbles. Brings to life the gripping story of the "unsinkable" ship and its doomed maiden voyage.
---
Evacuated from London, David and Tucky feel like the war is a long way away from their new life in the countryside. Then one night the skyline of the moor is lit up with gun flashes, and the distant crump of bombing miles away brings the war back to them and shatters their new-found peace. When a German bomber crashes, the boys feel they should hate the airmen inside. But one of them saves David's life . . .
---
Meet Bradley Chalkers. He's the oldest child in the class. He tells ENORMOUS lies. He picks fights with girls. The teachers say he has 'serious behaviour problems'. And no one likes him ... Except Carla, the new school counsellor. She thinks Bradley is kind and generous, and she even enjoys his far-fetched stories.

Carla knows that Bradley could change, if only he weren't afraid to try. Sometimes the hardest thing in the world is believing in yourself.

A heartwarming story of bravery and acceptance from Louis Sachar.
Sattellite
LOWER KEY STAGE
Surviving and finding a safe place to lay her eggs is difficult for Hypsilophodon with dinosaurs like Tyrannosaurus Rex around. When she falls into a mysterious pool and finds herself on a modern farm there are still problems. Finally she finds a safe place to hatch her babies, but how can she keep thirteen baby dinosaurs safe and secret? When the farmer catches one - Hector - and plans to take him to the vet, it's up to Hypsilophodon and her fiesty daughter, Henrietta, to get him back. After a daring rescue, Hypsilophodon takes all her youngsters back through the mysterious pool to her own world.

---
After a trip to the museum, Max writes a letter to his favourite dinosaur, the mighty T. Rex - and the T. Rex writes back!
As Max and T. Rex learn about each other's lives, a very unusual friendship develops in this funny and touching story from an award-winning duo.
---
At the bottom of Syd's garden, through the gate and past the tree, is Grandad's house. Syd can let himself in any time he likes. But one day when Syd comes to call, Grandad isn't in any of the usual places. He's in the attic, where he ushers Syd through a door, and the two of them journey to a wild, beautiful island awash in color where Grandad decides he will remain. So Syd hugs Grandad one last time and sets sail for home. Visiting Grandad's house at the bottom of the garden again, he finds it just the same as it's always been — except that Grandad isn't there anymore. Sure to provide comfort to young children struggling to understand loss, Benji Davies's tale is a sensitive and beautiful reminder that our loved ones live on in our memories long after they're gone.
---
Once there as a boy, and one day, he found an aeroplane in his cupboard.
He didn't remember leaving it in there, but he thought he'd take it out for a go right away. At first, all went well and the plane flew higher and higher and higher until suddenly, with a splutter, it ran out of petrol. The boy was stuck on the moon and he was not alone.
---
'Far, far away in the high, high mountains in a deep, deep valley in a dark, dark cave - there lived a mighty dragon.'

He was an awesome and frightening creature, terrorising whole armies, destroying castles, demolishing forests and kidnapping princesses. But this mighty dragon had a deep, dark secret. . . .

---
There was once a little boy who was afraid of the dark. There's nothing unusual about that. Most children are afraid of the dark at one time of another. But this little boy was a Prince, and he decided that when he became King, he would do something about the dark. He would ban it. When a King bans the dark completely, installing an artificial sun, and enforcing "anti-dark" laws, it seems like a good idea. The citizens don't need to worry about monsters, crime, or any of the other scary things that might live in the dark. But what happens when nobody can sleep, and the citizens revolt? Will the King face his fears and turn the lights off? The King Who Banned the Dark is a beautiful story about how we need the dark in order to enjoy the light.
---
In the dark depths of winter, snow is falling and the animals are freezing and famished. Brave Crow sets out on a dangerous journey to find the Sun, and beg for warmth. Will Crow succeed, and what will happen to his colourful rainbow feathers?
---
UPPER KEY STAGE
Why is the Brazilian rainforest vanishing so fast? And why is it essential not only to the people and animals within it, but to the whole world? This story, seen through the eyes of a child called Remaema, describes how the Yanomami tribe are battling against potential developers. Can a solution be found that will protect the forest and allow the tribe to continue living as they always have done, while benefiting from limited development?
---
He treats family, coworkers, and strangers alike with distaste.
But on Christmas Eve he receives a visit from the ghost of his dead business partner, Jacob Marley. Marley warns Scrooge that unless he learns to be less greedy and self-serving that Scrooge will be condemned to wander Earth weighed down with heavy chains, as Marley has been.
Marley tells Scrooge that three spirits will visit him.
---
n August 1914, during the height of the heroic age of Antarctic exploration, Sir Ernest Shackleton set off from England with a team of explorers to walk across the Antarctic and study the icy depths of this new and forbidding continent. Sailing through some of the most perilous seas, the Endurance becomes trapped in the deadly pack ice of the Weddell sea. When the Endurance is eventually crushed between the vast bulk of two floating icebergs, the men are forced to abandon ship and make the dangerous journey across the crushing sea in lifeboats. They reach relative safety on the uninhabited Elephant Island, but an even greater peril faces Shackleton and five other members of the crew.
---
Shackleton's Journey is a unique visual re-telling Ernest Shackleton's landmark expedition crossing the Antarctic from one pole to the other. William Grill's impeccably researched and informative illustrations celebrate the 100th anniversary since the historic exploration by Shackleton and his crew on Endurance. Children will love exploring Grill's exploded diagrams and the fascinating details of this landmark voyage.
---
Lila doesn't just want to be a Firework-Maker's daughter, she wants to be a Firework Maker herself. But although she's learned a lot she still must get through the most difficult and dangerous part of her apprenticeship - and her father won't tell her what it is.

In search of this final Firework-Making secret, Lila heads off alone on a journey. It is a journey filled with dangers beyond anything she could have imagined, a journey on which she will learn so much more than the one secret she set out to find ...
---
This collection of Chinese stories begins with the great legends of how Earth and Heaven came into being. There are folk-tales too, about ghosts and rain-makers, poor students and magicians, and the man who was nearly made into fish paste. Throughout the collection, the author brings to life all the magic and mystery of China.
---
Deep within the mountain, a great creature stirred in its sleep. Its eyes rolled back in its head, and its wings jerked wide open…

When 12-year-old Billy Chan finds out his parents are sending him to a summer camp in middle-of-nowhere China he doesn't know what to expect. There he meets fellow campers Dylan, Charlotte and Ling-Fei and together they stumble upon an age-old secret: four powerful warrior dragons, hidden deep within the mountain behind the camp. They have been trapped since an epic battle with the Dragon of Death and need the children's help to set them free before terrible evil is unleashed on the earth. Billy and his friends must set off on a dangerous adventure that will take them to the heart of the Dragon Realm. But can they save the dragon and human worlds from destruction?
---
Ever wonder where chocolate came from? We have the Mayan king Kukulkán to thank. Kukulkán is more than a king--he is also a god. One day he brings his people an amazing gift: a chocolate tree! But there is just one problem. Kukulkán's brother, Night Jaguar, doesn't want regular people to have chocolate. He thinks only gods should eat the tempting treat. Will Night Jaguar prevail? Or will the Mayans get to keep their chocolate tree?
---
Can two young boys outsmart and outwit the lords of death? The Hero Twins, Hunahpu and Xbalanque, were blessed by the Mayan gods with special powers. But their incredible skill at playing Pok-ta-Pok, the Mayan ball game, angers the lords of Xibalba, rulers of the land of the dead. When the lords challenge them to a Pok-ta-Pok game in Xibalba, the twins know they must use all of their powers and cunning to defeat the lords' many challenges. Will they survive the land of the dead?
---
Year 7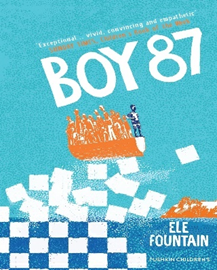 Shif is just an ordinary boy who likes chess, maths and racing his best friend home from school. But one day, soldiers with guns come to his door - and he knows that he is no longer safe…
---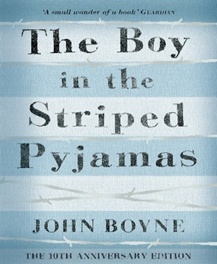 The story of The Boy in the Striped Pyjamas is very difficult to describe. Usually we give some clues about the book on the cover, but in this case we think that would spoil the reading of the book. We think it is important that you start to read without knowing what it is about.

If you do start to read this book, you will go on a journey with a nine-year-old boy called Bruno. And sooner or later you will arrive with Bruno at a fence.

We hope you never have to cross such a fence.
---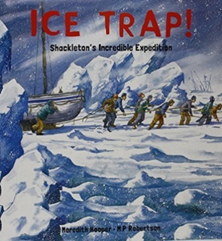 In August 1914, during the height of the heroic age of Antarctic exploration, Sir Ernest Shackleton set off from England with a team of explorers to walk across the Antarctic and study the icy depths of this new and forbidding continent. Sailing through some of the most perilous seas, the Endurance becomes trapped in the deadly pack ice of the Weddell sea. When the Endurance is eventually crushed between the vast bulk of two floating icebergs, the men are forced to abandon ship and make the dangerous journey across the crushing sea in lifeboats. They reach relative safety on the uninhabited Elephant Island, but an even greater peril faces Shackleton and five other members of the crew.
---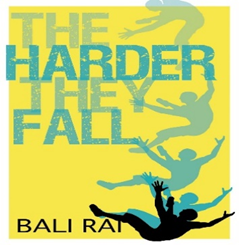 Cal's family are proud to live in an 'analogue' world - no wi-fi in their house, just an ancient black-and-white TV. At school, Cal has no choice but to live in the 21st century, coping with a range of bullies and chancers on a daily basis. When Cal's mum decides to 'rebalance' the family with a stint as volunteers at a local foodbank, Cal inadvertently discovers new kid Jacob's secret, and Jacob flips.
Year 8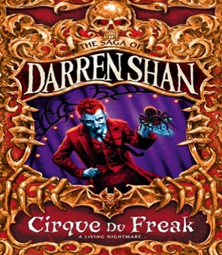 Darren goes to a banned freak show with his best mate Steve. It's the wonderfully gothic Cirque Du Freak where weird, frightening half human/half animals appear who interact terrifyingly with the audience. Darren – a spider freak – 'falls in love' with Madam Octa – an enormous tarantala owned by Mr Crepsley. Darren determines to steal the spider so that he can train it to perform amazing deeds. But his daring theft goes horribly wrong and Darren finds himself having to make a bargain with a creature of the night.
---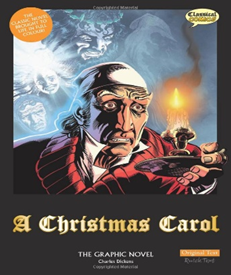 This is the classic novel brought to life in full colour! 'I will honour Christmas in my heart, and try to keep it all the year. I will live in the Past, the Present, and the Future'. Classical Comics' first Dickens title is probably his best-loved story. Scrooge gets a rude awakening to how his life is, and how it should be. Full of Christmas Spirit(s), this is a book that you'll want to read all year round!
---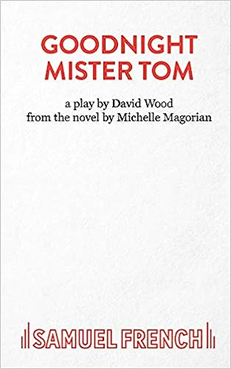 Set during the dark and dangerous build-up to the Second World War, Goodnight Mister Tom follows sad young William Beech, who is evacuated to the idyllic English countryside and builds a remarkable and moving friendship with the elderly recluse Tom Oakley. All seems perfect until William is devastatingly summoned by his mother back to London.
Year 9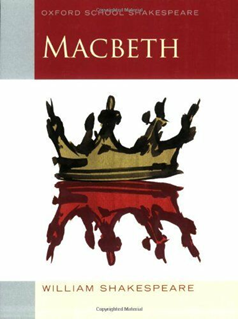 One night on the heath, the brave and respected general Macbeth encounters three witches who foretell that he will become king of Scotland. At first sceptical, he's urged on by the ruthless, single-minded ambitions of Lady Macbeth, who suffers none of her husband's doubt. But seeing the prophecy through to the bloody end leads them both spiralling into paranoia, tyranny, madness, and murder.
---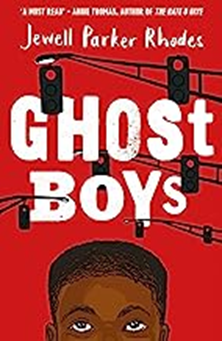 A heartbreaking and powerful story about a black boy killed by a white police officer, drawing connections with real-life history, from award-winning author Jewell Parker Rhodes.
ALIVE
Twelve-year-old Jerome doesn't get into trouble. He goes to school. He does his homework. He takes care of his little sister.
Then Jerome is shot by a police officer who mistakes his toy gun for a real threat.
DEAD
As a ghost, watching his family trying to cope with his death, Jerome begins to notice other ghost boys.
Each boy has a story and they all have something in common...
---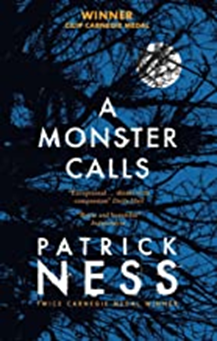 Conor has the same dream every night, ever since his mother first fell ill, ever since she started the treatments that don't quite seem to be working. But tonight is different. Tonight, when he wakes, there's a visitor at his window. It's ancient, elemental, a force of nature. And it wants the most dangerous thing of all from Conor. It wants the truth
Year 10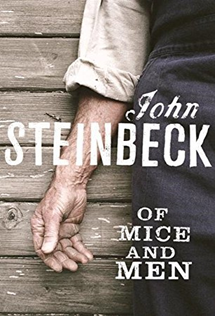 Drifters in search of work, George and his childlike friend Lennie, have nothing in the world except the clothes on their back - and a dream that one day they will have some land of their own. Eventually they find work on a ranch in California's Salinas Valley, but will their hopes survive?
---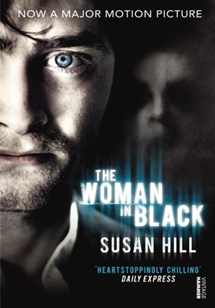 Arthur Kipps, a junior solicitor, is summoned to attend the funeral Mrs Alice Drablow, the sole inhabitant of Eel Marsh House, unaware of the tragic secrets which lie hidden behind the shuttered windows.
---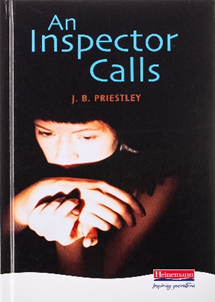 Arthur Birling, a prosperous manufacturer, is holding a family dinner party to celebrate his daughter's engagement. Into this cosy scene intrudes the harsh figure of a police inspector investigating the suicide of a young working-class woman. Under interrogation, every member of the family turns out to have a shameful secret which links them with her death.