Free Educational Psychology Consultations During COVID-19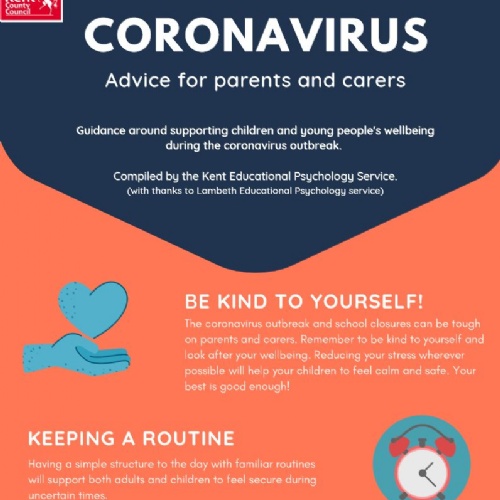 Due to school closures relating to the coronavirus, for a limited period of time Kent Educational
Psychology Service are offering free consultations via video/phone call for 30 minutes, where
parents/carers can talk to an educational psychologist.
The aim of this service is to provide advice and guidance to support children's wellbeing and learning during the time of school closures. Further details are given in the letter below and accompanying Coronavirus - Advice For Parents / Carers.